NETEC, the National Emerging Special Pathogens Training and Education Center, is a collabroation among Emory University, the University of Nebraska Medical Center, and NYC Health + Hospitals/Bellevue. They provide training and expertise for health professional battling special pathogens like Ebola, Marburg virus, and yes, SARS CoV-2.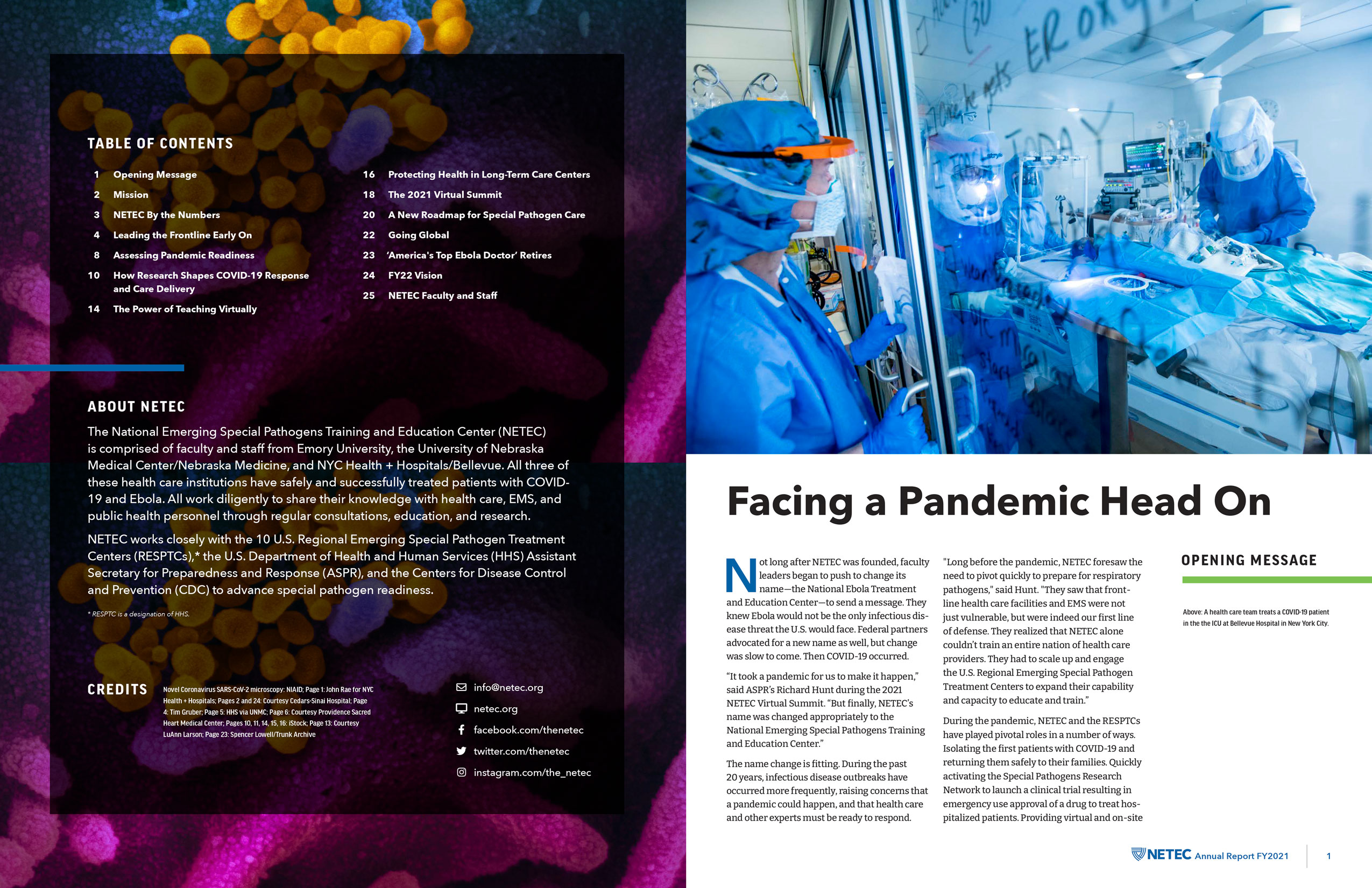 I designed their 2021 Annual Report, including researching and locating art to illustrate the stories and finding creative ways to display their work in a year when almost no in-person events occurred.
The 2021 Annual Report, in addition to being printed and distributed to NETEC partners, included an animated online version that I built based on the print design.