Elizabeth City State University is a public institution in the University of North Carolina system. The Day of Giving raises funds to assist the next generation of Vikings to achieve their academic ambitions. Donors are asked to give to one of the university's academic schools – Humanities and Social Sciences, Education and Business, and Science, Aviation, Health and Technology, as well as general scholarships.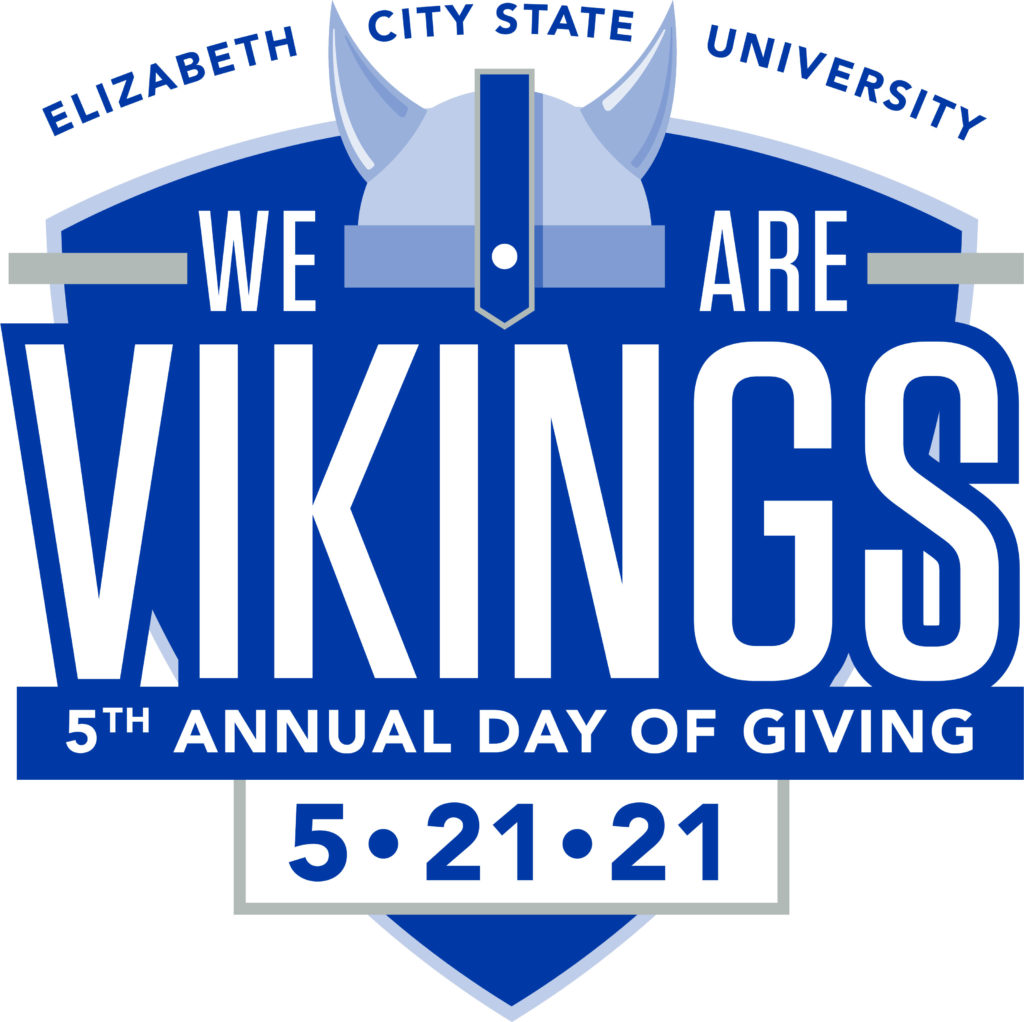 ECSU asked me to design a new logo for their Day of Giving, along with collateral and social graphics. The theme of this year's event was "We Are Vikings," and while the university has used representations of vikings on its sports uniforms, I needed to come up with a new image that would feel more institutional and less "crush each other on the battlefield."
Sketches
Here's a little look behind the scenes. I tried options with a viking helmet, and without. When the clients chose their favorite (option 1), they asked for a more sophisticated-looking helmet, so I illustrated a new one for the final.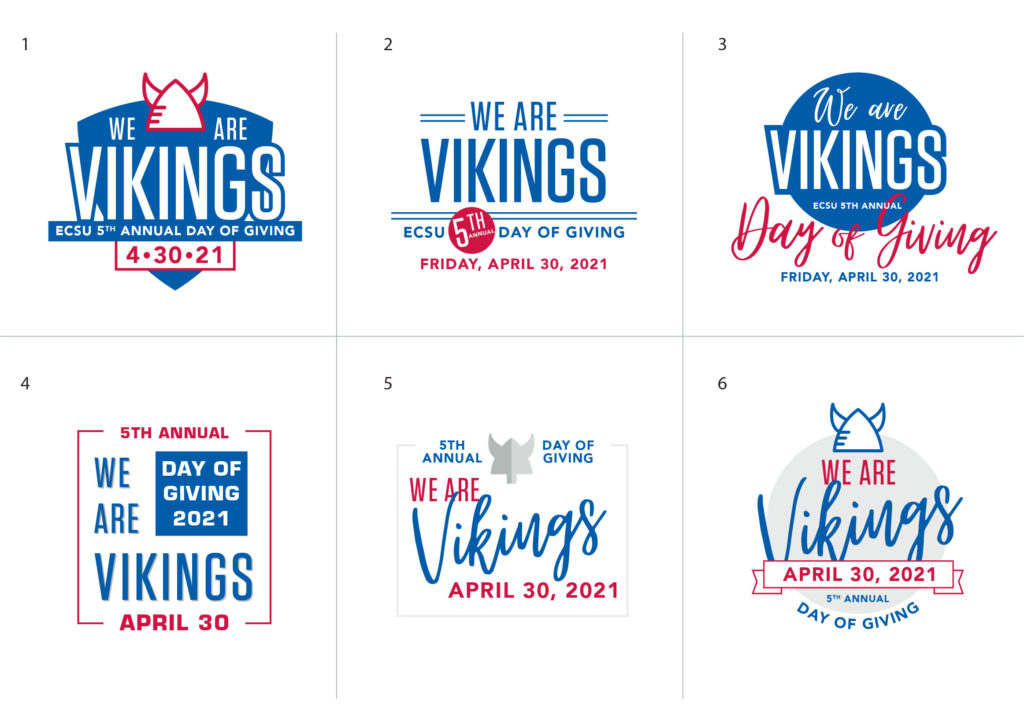 Collateral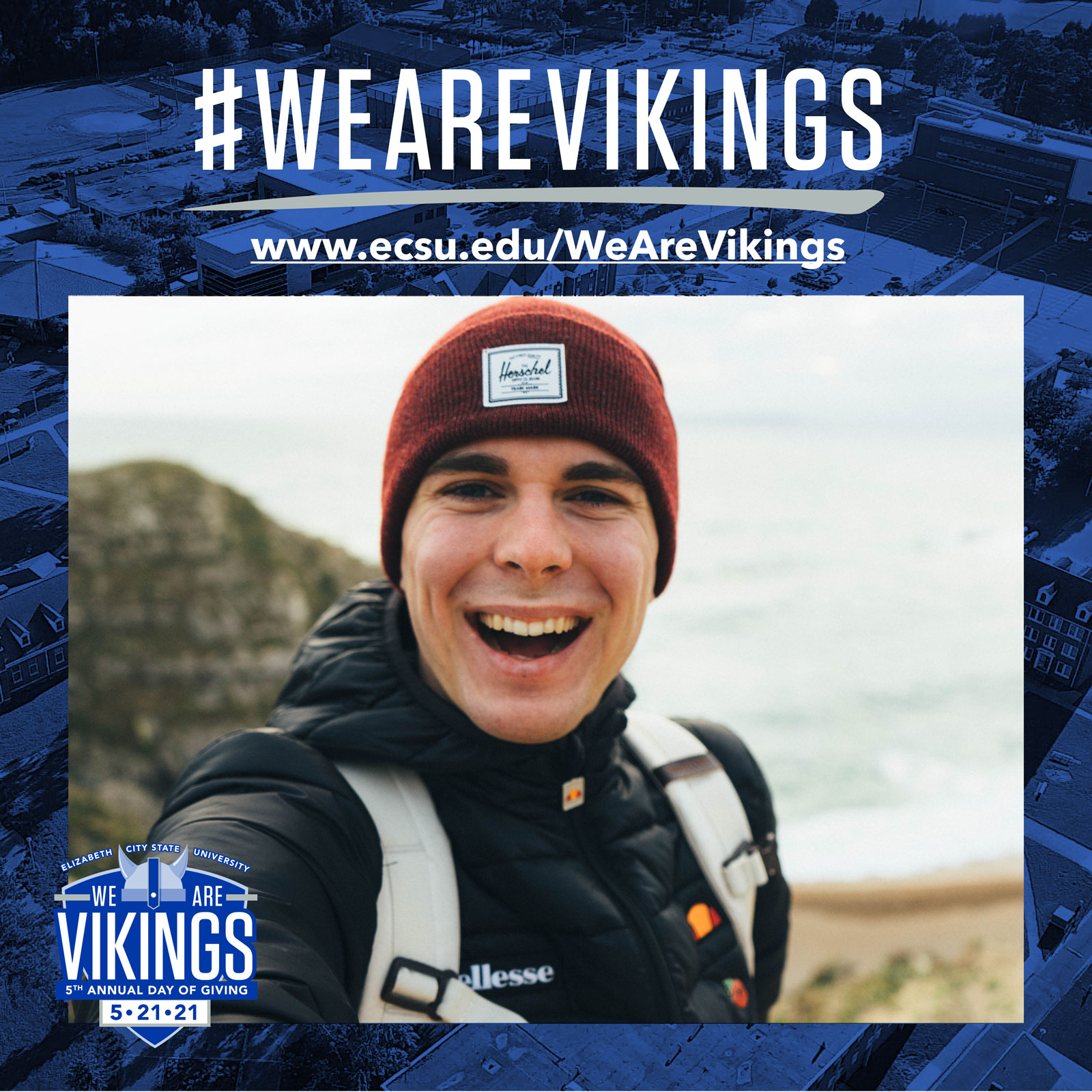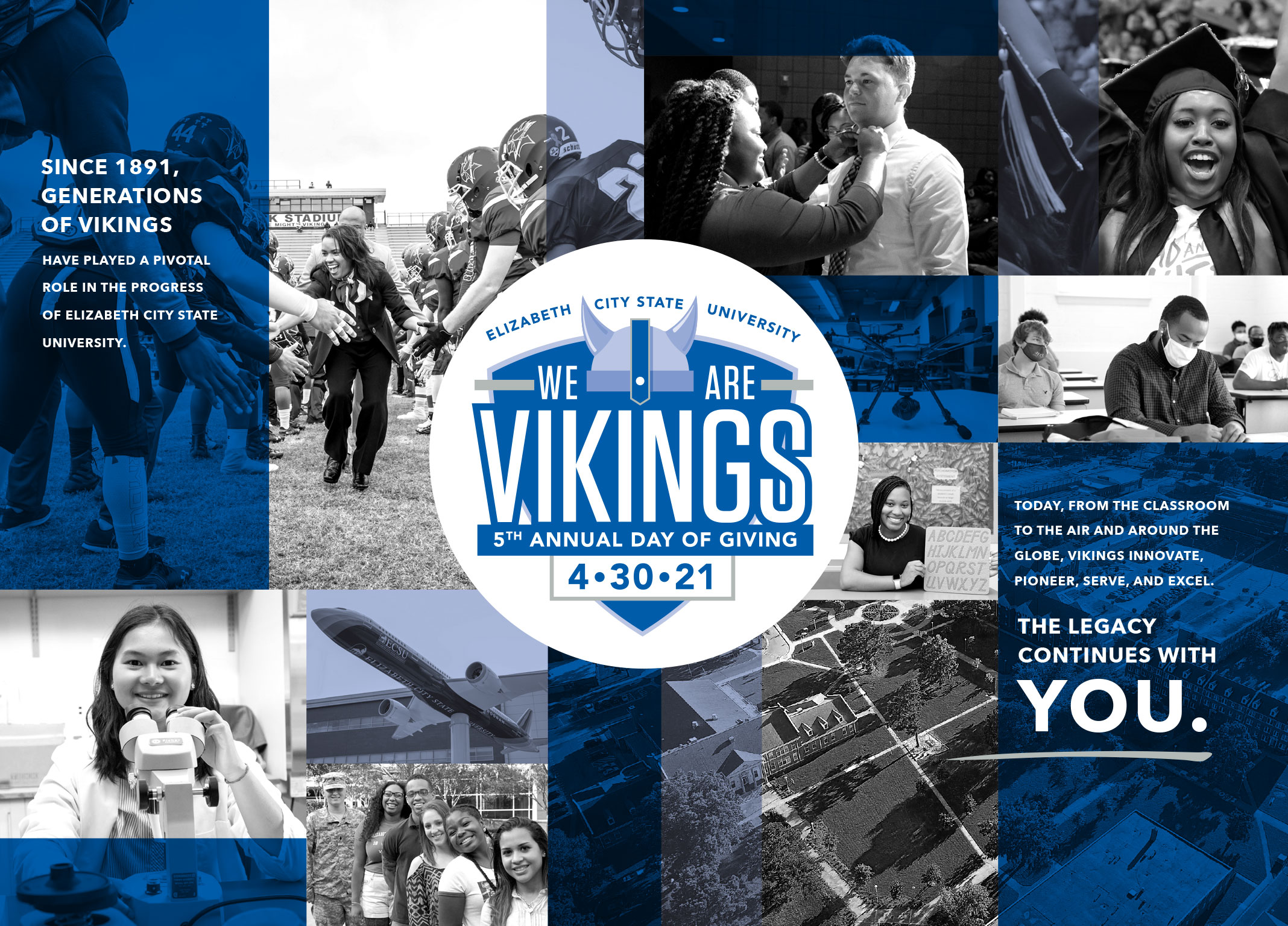 The 2021 Elizabeth City State University Day of Giving exceeded its fundraising goal of $50,000. More than $53,000 was raised from 365 donors.